China Mutual Fund Series 2Q15
For the first time, AMAC released figures for the whole mainland mutual fund industry: total AUM was RMB16tr (USD2.6tr) in Q2; of this, RMB2.9tr was in parent SA business and RMB6.1tr was in FMC subsidiary business. Total public mutual fund AUM grew 73% QoQ to RMB7.05tr (USD1.13tr), and we saw record-breaking fundraising of RMB887bn (USD142.6bn) across a historic 353 new funds, more than 11 of which achieved more than RMB10bn in initial fundraising. However, volatile is the only word to describe the Chinese mutual fund industry during 2Q15: turbulence in China's equity market beginning in June saw the competitive landscape turn upside-down, with some equity funds experiencing more than 10% redemptions in a single day. We believe that managers with a more diversified product spectrum are now best-equipped to weather volatility.
Please contact [email protected] for more information.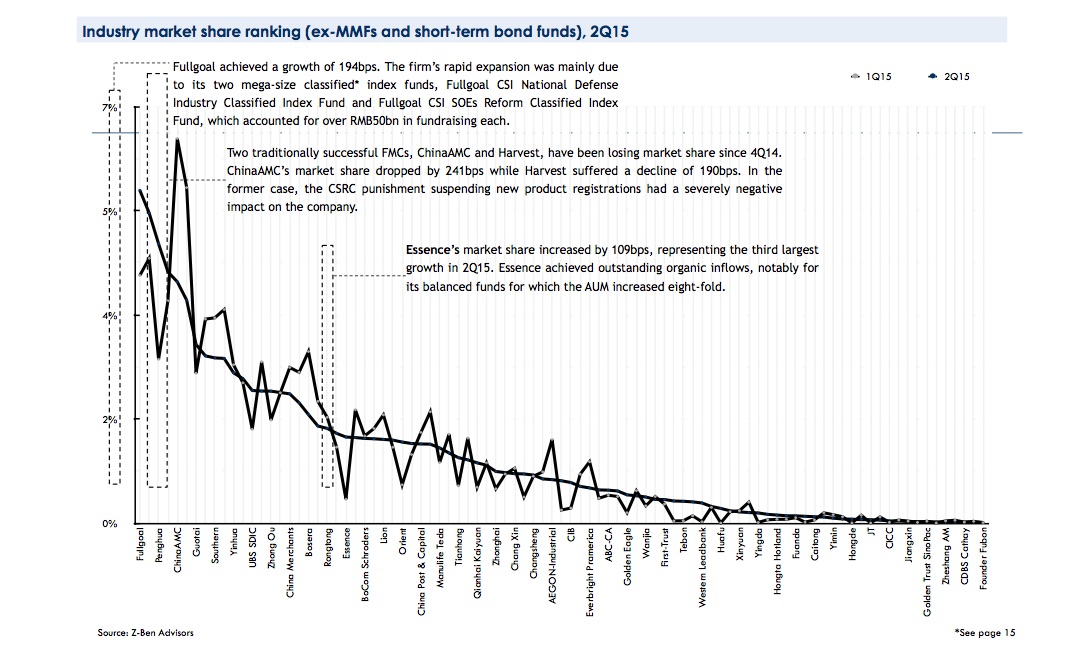 Please login to to download a sample from this publication.